January 31 - February 1, 2023
Add to Calendar
2023-01-31 08:00:00
2023-02-01 18:00:00
Asia/Jerusalem
Ilan Ramon International Space Conference - 2023
David InterContinental Tel Aviv

The Israel Space Agency is happy to invite you to The 18th Ilan Ramon International Space Conference that will take place during the 2023 Israel Space Week events, from January 29th to February 4th, 2023. 
This conference is following in the footsteps of Ilan Ramon to empower the emerging space industry in Israel to become a global innovation center. With the confirmed attendance of heads of space agencies, astronauts, leading space industries, space entrepreneurs, investors, and space professionals, as always, the Ilan Ramon conference will be a vibrant meeting point in the great city of Tel Aviv. 
The 2023 Conference's main theme is 'Earth and Space becoming one'.
The conference will take place physically in David Intercontinental, Tel-Aviv, Israel. 
The conference will include key speakers and panels and will offer, in addition, a Space Companies Exhibition that will allow you to meet with leading and promising companies in the Israel space industry and a possibility to schedule meetings with the conference's participants in B2B meetings.
We are excited and thankful for the tremendous response to the conference
Due to the response we are now only accepting new online participations
Entrance to the plenary hall
Greetings
Mr. Isaac Herzog, President of the State of Israel
Memorial ceremony
Space Shuttle Columbia 20th year annivesary
Greetings
M.K. Ofir Akunis,The Minister of Innovation, Science and Technology of Israel
Her Excellency Sarah bint Yousef Al Amiri, The UAE Minister of State for Advanced Technology and Chairwoman of the UAE Space Agency
Keynote Speech - Humanity's Return to The Moon, The Promise of Artemis
Mr. James Free, NASA's Associate Administrator for Exploration System Development, will present the Artemis Program and preliminary insights on the recently completed Artemis-1 Mission, and what it means for our future in space
Panel session
Heads of Space Agencies
Leveraging space policies to achieve national interests
Dr. Deganit Paikowsky, Researcher and lecturer at the Department of International Relations, Hebrew University
Panel leader
Mr. Robert D. Cabana, Associate Administrator, NASA
Dr. Walther Pelzer , Director General , German Space Agency at DLR
Mr. Uri Oron, Director, Israel Space Agency, Ministry of Innovation Science and Technology
Mr. Giorgio Saccoccia, President, Italian Space Agency (ASI)
Panel session: AX-1 Mission - A first hand perspective of the first privately funded mission
The vast impact of the privatization of human spaceflights -
The first ever commercial crew to the ISS will share their experience about the mission's preparations, successes and overcomes. 
Mr. Garrett Reisman, Veteran NASA Astronaut
Panel leader
Mr. Michael López-Alegría, Ax-1 Commander
Mr. Larry Connor, AX-1 Mission pilot
Mr. Eytan Stibbe, Ax-1 Mission Specialist
Mr. Mark Pathy, Ax-1 Mission Specialist
Panel session: Climate Change - From space tech to climate action
The Time is Now
How space technologies assist in mitigating climate change
Ms. Danna Linn Barnett, Senior System Engineer , Elbit Systems
Panel leader
Mr. Ricardo Conde, President, Portuguese Space Agency - Portugal Space
Mr. Philippe Campenon, VHR Mission Director , Planet
Dr. Shira Efron , Special Advisor on Climate Change, Israeli Ministry of Defense
Mr. Ophir Almog, Chief Scientist, Momentick
Dr. Ophir Almog, Chief Scientist, Momentick
Panel session: To the Moon and Beyond – Assessing the technological challenges and opportunities in space exploration
The panel will discuss advances in lunar exploration as a gateway to even further missions, while examining the opportunities for small countries and start ups working together with leading agencies and established industries. 
Mr. Opher Doron, CEO, EVR Motors
Panel leader
Ms. Catherine Koerner, Deputy Associate Administrator for Exploration Systems Development, NASA

Dr. Oren Milstein , CEO and Chief Scientific Officer , StemRad
Mr. Massimo Comparini, Deputy CEO and SEVP Observation, Exploration and Navigation , Thales Alenia Space
Brig. General (ret.) Shimon Sarid , CEO, SpaceIL
Dr. Julien-Alexandre Lamamy , Managing Director , ispace Europe
Mr. Meir Nissim Nir, Director Advanced Space Systems, IAI
Opening of the afternoon session
Greetings
Dr Ron Tomer, President of Manufacturers Association of Israel 
2022 in space – A year in review
Tal Inbar, Senior Research Fellow, Missile Defense Advocacy Alliance
 
Panel session: Navigating the Investment Landscape of the NewSpace Revolution
The space industry is undergoing a major revolution, with the emergence of new players and technologies disrupting the traditional landscape. This panel will explore what is happening today in space investments, what the future holds for investments in this industry. We will discuss how opportunities and challenges have presented themselves in the NewSpace tech sector, and why deep-tech startups should consider it as a target market.
Ms. Emma Vardimon, Director of Global Partnerships, Start-Up Nation Central
Panel leader
Mr. Doron Zauer , General Partner , Earth & Beyond Ventures

Mr. Zvica Goltzman, Acting VP Growth Division, Israel Innovation Authority

Ms. Renana Ashkenazi, General Partner, Grove Ventures

Ms. Casey Swails, Deputy Associate Administrator for Business Operations, NASA

Ms. Lynn Zoenen, Principal and Managing Director, Alpine Space Ventures
Panel session: Manufacturing in Space - Preparation for the Industrial revolution from space
Mr. Yossi Yamin , Chairman, R&D CEO, Space Pharma
Panel leader
Colonel Lee W. Rosen (ret.), Co-Founder, President & Chief Strategy Officer, ThinkOrbital

Mr. Christopher Allison, Sr. Business Development Manager, Sierra Space
Mr. Christian Maender, Executive Vice President, In-Space Solutions, Axiom
Ms. Helene Huby , Co-Founder & CEO , The Exploration Company
Panel session: Extraction of space based technologies for new applications and their benefits for humanity
Space exploration has inspired humanity and brought about significant advancements for our society. In this panel we will look at space technologies and data and how they combine with current technologies to provide innovative applications that can help us in our daily lives.
Mr. Ido Priel, Co-Founder & CEO, Remondo
Panel leader
Dr. Marco Villa, Chief Revenue Officer and EVP, Terran Orbital

Mr. Yoav Cohen, Co-Founder and COO , 4M Analytics
Mr. Ami Daniel, Co-Founder and CEO, Windward
M. Jerry Javornicky, CEO, SpaceKnow
Mr. Doron Shterman, Chief Technology Officer, ImageSat International (ISI)
Panel session: Practical aspects of space law - The AX-1 Rakia Mission as a case study
Adv. Keren Shahar , Senior Deputy Legal Adviser, Israeli Ministry of Foreign Affairs
Panel leader
Adv. Rebecca Bresnik, Associate General Counsel for International Law, NASA

Adv. Milton "Skip" Smith, Sherman & Howard , Space Lawyer
Formal Opening, Video - The Israeli Space Industry
Greetings
Director General of Ministry of Innovation, Science and Technology
Prof. Dan G. Blumberg, Chairman of the Israel Space Agency (ISA)
Panel Session: Narrowing the Gap - Interlinking terrestrial, airborne and space communication infrastructure into one network.
Dr. Raz Itzhaki, Co-Founder and CTO, BeetleSat
Panel leader
Mr. Hagay Katz, Chief Product and Marketing Officer, Gilat
Mr. Roy Sofer, Senior VP Engineering, AST Space Mobile
Mr. Nadav Nachshon, CEO & Co-Founder , GorillaLink
Ms. Miri Keren, Business Development and Partnerships, Deutsche Telekom
Panel session: Cyber security from Ground to Orbit – a Paradigm Shift
Emerging challenges to integrate cyber defense concepts into the interconnected terrestrial and non-terrestrial space ecosystems.
Mr. Niv David, Lecturer, Fellow and Operational Leader-Mission Critical and Space Systems
Panel leader
Ms. Buffy Wajvoda , Global Leader for Aerospace & Satellite Solutions Architecture , AWS

Mr. Eli Cohen, MTC Director & Defense Solutions Specialist, Microsoft Space & Spectrum

Mr. Matthew Erickson , Vice President of Solutions, SpiderOak

Prof. Ran Ginosar, co-founder and President , Ramon Space
Panel session: New Perspectives on Access to Space – Earth and space becoming one
As humanity's focus shifts to exploring space and orbiting earth, we need to have the necessary access and bandwidth to facilitate this endeavor. In this panel, we will address the steps needed to effectively launch and expand into this realm, including how launch priorities may evolve over time.
Ms. Kaylyn Shibata, Founder and Entrepreneur in Residence , Union Labs Ventures
Panel leader
Mr. Aaron Prat , Founder and CEO, Tehiru

Mr. Rick Spaulding, Senior Project Manager, ManTech Advanced Systems International

Ms. Elena Eyngorn, Senior Business Development Manager, Exolaunch

Mr. Ofir Azriel, Managing Director, Astroscale - Israel office
Spotlight Presentation
Spotlight Presentation - The Jupiter radio-occultation investigation with Ultra Stable Oscillator (USO) for JUICE
Mr. Rony Mann, Project Manager, AccuBeat 
Dr. Eli Galanti, Scientist, Weizmann institute
Panel session: The way space technologies affect our life - Exploring Dual Application Technologies and Spin off stories
The panel will discuss the stories of successful startup spin-offs in the space sector, and dual-application technologies that have use-cases both in space and on Earth. We will also discuss the value that space technologies bring to humanity by commercializing them and applying them for Earth use. Alongside this, we will share interesting examples and stories from recent years.
Mr. Raphael Roettgen , Managing Partner , E2MC Ventures
Panel leader
Mr. Mike Collett, Founder and Managing Partner, Promus Ventures

Mr. Victor Joseph T. Director - Directorate of Technology Development & Innovation, ISRO

Mr. Jonathan Geifman , Co-Founder and CEO , Helios

Dr. Adv. Neta Palkovitz , Founder , NewSpace Firm

Mr. Baruch Schori, CEO, Earth & Beyond Ventures
Closure of main conference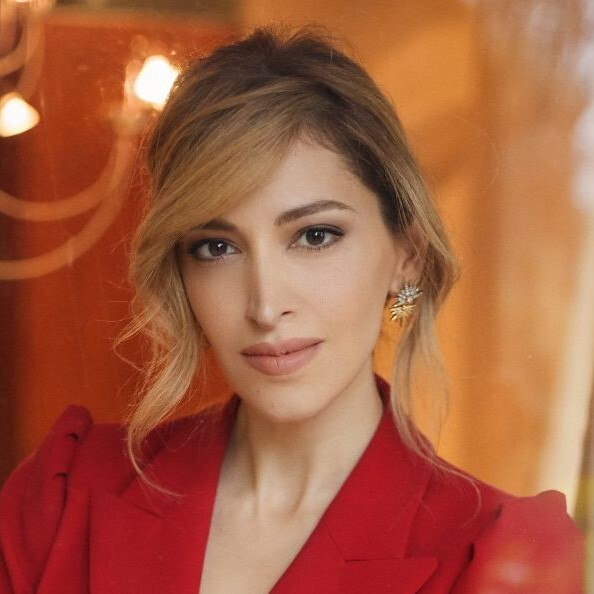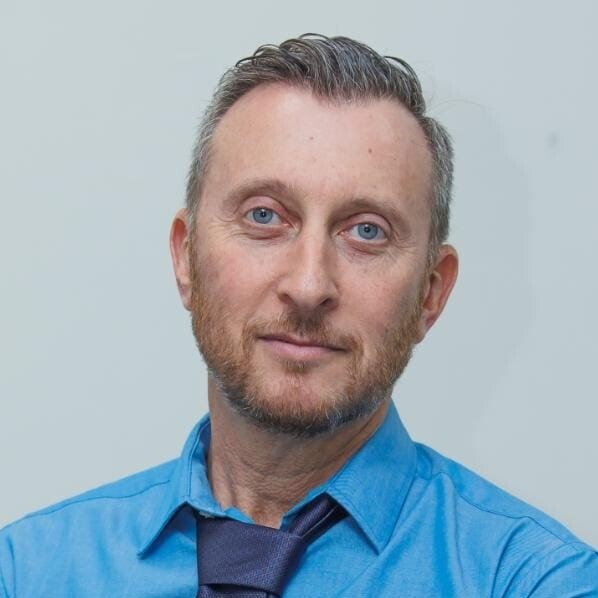 For Room reservations at the David Intercontinental Hotel (main Conference Hotel) or at the Dan Panorama Hotel (Nearby hotel) please contact: Haggit Korach - hkorach@paragong.com 
The 18th Ilan Ramon International Space Conference 2023,  Exhibiting Opportunities for Israel Space companies only.
To register and book your space, Please download the exhibition brochure.